Manuscript Collection # 19
Access Restrictions: None
Collection Citation: MacNair, Donald J., Papers, Box __, Folder __: item description, PCA Historical Center, St. Louis, MO.
Acquisition: The Papers of the Rev. Dr. Donald J. MacNair were received as direct donations from Dr. MacNair himself, delivered to the PCA Historical Center over a period from 1997 - 1999.
Processing:  Some processing was completed by Jerry Kornegay prior to his leaving the PCA Historical Center in 1998.  The bulk of the processing was completed by Wayne Sparkman in 2001, soon after the Center had moved into its new facility in the renovated Buswell Library. All HTML formatting was done by Mr. Sparkman.
Biographical Sketch: The following account was written by Jean Shaw, a close friend of the MacNair family. Originally drafted for a tribute dinner held in Dr. MacNair's honor on July 10, 1999, Mrs. Shaw was later asked to recraft the work to serve as a memorial upon his death:
Sitting in the audience of teen-agers while evangelist Phil Saint drew three large crosses against a dark sky, was a 14-year-old boy from Ridgefield, New Jersey.  He had been challenged earlier by his brother to accept Christ as his Savior, but he had hesitated.  Why didn't Christ come down from the cross and display his power to those who mocked him?  He lay awake that night, haunted by the picture.  Later, assurance came-Christ had to die in my place! And Donald MacNair, first born in 1922, was born again.
After graduation from Dwight Morrow High School in Englewood, New Jersey, Don enrolled at Rutgers University, intending to be a mechanical engineer.  Unable to join military service because of serious childhood illnesses, he took an accelerated program, graduating in three years.  SKF Ball Bearing Industries offered immediate employment.
Adopting the principle, "Do what you can in the Lord's work wherever you are," he took private voice lessons at the Metropolitan Opera Company. Another singer, named George Beverly Shea, introduced him to his teacher.  Don was soon sharing his talent all over the eastern coast, usually at missionary conferences for the Independent Board for Presbyterian Foreign Missions, in Philadelphia.  At a Gideon banquet in Hackensack, where Percy Crawford was the featured speaker, the tenor in the official quartette had a heart attack, and Don was asked to fill in.  It was there he sensed the Lord's call to the ministry.
Coinciding with this life-changing call was his marriage in 1944 to his child hood sweetheart, Evelyn.  They had known each other all their lives, attended the same Reformed Church and had fun in youth group.  Evelyn thought she had married an engineer, but riding home on the train from the Gideon banquet, they realized simultaneously that she had married a minister instead!
Perhaps she suspected something when she sat in the audience at a rescue mission during their honeymoon and watched a fly soar into and out of Don's opened mouth during a solo.  Don never missed a note!
The ministry meant seminary, but the MacNairs had no money saved for such a venture.  While riding on a trolley with missionary candidate John Crane, Don learned of Faith Seminary in Wilmington, Delaware.  It didn't charge tuition.  Evelyn found a job for $32 a week as the president's secretary, and for two years that was their income.  "You always keep a box of pancake mix on hand."
Don's ecclesiastical pilgrimage had taken him from the Reformed Church in America to the Bible Presbyterian Church led by Carl McIntyre.  While a student at Faith Don took on the pastorate of the Bible Presbyterian Church in Coatsville, Pa, with its 33 members who met in a Masonic Hall, and a record of having nine pastors in 10 years.  After many ups and downs, membership grew to 100.  When the need for a church building became imperative, Don personally drafted plans and hired contractors.  He was graduated from Faith in 1949 with a B. S. in Divinity and continued pastoring in Coatsville.
The reputation of the gifted minister came to the attention of the session of the First Bible Presbyterian Church in St. Louis, and after an initial refusal, Donald reconsidered and accepted the call in 1953 following the ministry of Francis Schaeffer.  The MacNairs, who now numbered four with the birth of Bruce in 1947, and Miriam in 1951, moved to a parsonage not far from the church at Union and Enright Sts. near Soldan High School.  The congregation of 88 people rejoiced.
First BP changed its location, building a new sanctuary in Town and Country and adopting a new name, Covenant Presbyterian, where Don served from 1953 to 1964.  During that time the congregation grew to over 400 and the building grew to include a large addition.  Don regards his teamwork with the officers at Covenant as the most pleasurable years of his ministry.
In 1955 Don and five other men formed the Board of Directors for a new college and a new seminary, both, called Covenant.  (And both regarded outside the denomination as impossible ventures doomed to failure.).  For $160,000, 23 ½ acres were purchased from the Roman Catholic Church, which had been operating a retreat center in Creve Coeur.  For many years, Covenant Church served as an extension of the campus.
Covenant Church and the MacNair home served as centers for the denominations as well, as the synod met there more than once.  While 30 commissioners slept in the MacNair basement on one occasion, Donald stepped over the bodies to take Evelyn to the hospital for the delivery of their third child Greg, born in 1955.  Daughter Marji, born in 1957, came under more normal circumstances!
Elected to the National Presbyterian Missions Committee of the Bible Presbyterian Church, General Synod, Don became president, and in 1962, after much prayer, left his beloved pastorate and accepted the position of General Director.  "It was the hardest decision I ever had to make."  For 19 years he traveled across the United States and Canada, starting and strengthening churches.
Don held a firm belief that denominations of like doctrine should merge, and was a leader in the formation of the Reformed Presbyterian Church, Evangelical Synod and in 1982 the merger of the RPCES with the Presbyterian Church in America.  It was this commitment to principle that led to his yielding his position at NPM to a choice of the PCA, the larger body.
The MacNairs moved to Ballwin where Don organized Churches Vitalized, Inc, a consulting firm, in 1982.  Now under the presidency of Charles Pettijohn, Don served as chairman of the board and continued to offer counsel to pastors and churches all over the United States.   In 1982 Geneva College, during the presidency of Kenneth Smith, awarded Don an honorary doctorate for his "ability to combine a behavioral engineering approach with the ministry."
He authored seven books, and was on hand for the first sales of his newest book, "Practices of a Healthy Church," (Published by Presbyterian and Reformed Publishing Company) at the 1999 General Assembly in Louisville, Kentucky.  He continued to teach courses in practical theology at Covenant Seminary, where his life experiences and wisdom prepared students for the realities of the pastorate.
In 1974 Don was asked to serve on the Board of Directors for Life Care Retirement Facilities.  He also served on the boards of Friendship Villages, West and South until his death.  He and Evelyn chose to live in an apartment in Friendship Village, West.
Asked to give a key principle for starting a church, Don replied, "The organizing pastor has to comprehend the Biblical concept of a healthy church and be absolutely committed to it.  He will take every possible contact as a potential for a great breakthrough in numbers and spiritual growth.  And then, once the church is organized, he will leave the organizing pastor position, because an organizing pastor does "everything" and the pastor in an established church does not!"
What is a healthy church?  Don cited Ephesians 4:15,16:  ".speaking the truth in love, we will in all things grow up into him who is the Head, that is Christ.  From him the whole body, joined and held together by every supporting ligament, grows and builds itself in love, as each part does its work."
We in the body of Christ keep on growing and building in love, doing our work.  Christ's church remains strong, in part because Donald MacNair committed himself to the development of, faithful leaders and spiritually mature congregations.  He also served as a model, both as a pastor and a member of a congregation.  He was a pillar of the church in the truest sense of the word, and with his passing the church will, for a short time, lean a little.
Now he enjoys in full that "mystic sweet communion with those whose rest is won."  What a wonderful time he is having!  And when the heavenly choir sings its praises to the Lord, Donald MacNair's strong tenor voice makes it sound even better than it was before.
Finding Aid is normally located in folder number 1 of each box.
Box 434 - Writings; Correspondence, Borchert - Pett; Early documents from the Association of Evangelical Presbyterian Churches; Mission to North America materials; Church counsel and planting correspondence.

Box 435 - Materials from the National Reformed & Presbyterian Fellowship, 1969 - 1982; National Association of Presbyterian and Reformed Churches, 1977 - 1982; National Presbyterian Missions (RPCES), 1965 - 1982; World Presbyterian Missions, 1979.

Box 436 - Documents on the proposed Plan of Union of the OPC and RPCES, 1968 - 1979; Fraternal Relations Committee of the RPCES and the Joining and Receiving efforts of 1979 - 1982.

Box 437 -

See also:
Box 438 - PCA Internship (In process)

Box 439 - PCA Internship (In process)

Box 440 - Churches Vitalized, Inc. (In process)

Box 441 - Churches Vitalized, Inc. (In process)
Box 442 - Churches Vitalized, Inc. (In process)
Box 443 - Churches Vitalized, Inc. (In process)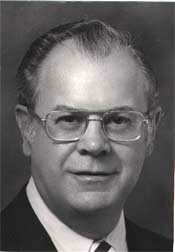 Dr. Donald J. MacNair
[28 June 1922 - 3 March 2001]